---
Welcome to New Millennium Montessori School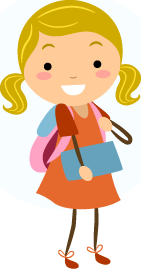 New Millennium Montessori School was voted the WINNER of the BEST NURSERY/DAYCARE and also a Finalist for The BEST LEARNING CENTER per Fort Bend Star "Readers Choice" Awards 2016. And Finalist for Star "Readers Choice" Awards 2017 for Best Nursery/Daycare, Learning Center, Private School.
---
Welcome to New Millennium Montessori School (NMMS), a quality learning center located in Missouri City, Texas - a truly new, innovative and affordable concept in childcare and elementary education.
NMMS is based on the study of life; it is pure creativity, as all life is creation. The child, like every other living organism, passes through successive stages of development, guided by what Dr. Montessori calls "sensitive periods." These sensitive periods are shown in children of all races, of all cultures, as the child is a universal living organism. During any particular sensitive period, the child shows an insatiable hunger for the acquisition of some particular knowledge or skill. In NMMS every child pursues intellectual accomplishment and is given the keys to success through the sensorial material which is an aid to the classification and organization of the impressions that his mind already holds.

Our full-time childcare centers offer the finest facilities available for children ages 3 months to school-aged. Our kindergarten program is designed for 4-1/2 to 5 year olds to prepare them for their all-important years in grade school and beyond. We offer an extensive school-age program for before and after school with planned activities to keep students busy with age appropriate groupings of 5 to 7 year olds and 8 to 12 year olds.

Please feel free to contact us to set up a time when you can come tour our facility and meet our staff. Follow us on Facebook or enter your name and email in the fields at the bottom of the page to subscribe to our e-newsletter and alerts. We look forward to meeting you and your children.

---